Book your efoil lesson now or rent an efoil. GearFreak Surfschool uses the best materials from Lift Foils. We have everything available on location, book now and just show up for your lesson or rent.
Click the button below for more info.
The best boards of Lift Foils
Includes wetsuit, impactvest and helmet
Lovely brasserie Buitenhuis at the lake
– What does an efoil lesson look like? –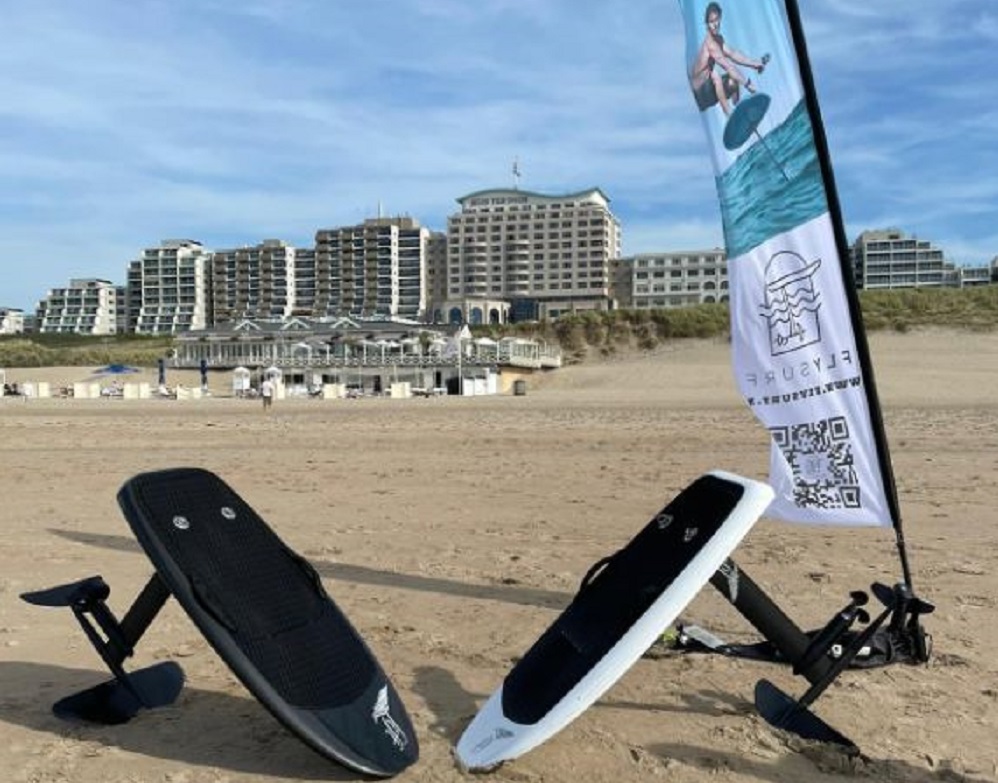 ↔ 0 5 min: change into supplied wetsuit, impact vest and helmet.
↔ 5 15 min: explanation on shore about the material, techniques and possible hazards and how to avoid them.
15 25 ↔ min: lying on the efoil sailing up the lake and getting used to the board and speed.
25 ↔ 40 min: explanation in the water about speed and making turns while sitting on your knees.
40 60 ↔ min: sailing standing and flying with "touch and goes" on the efoil.
60 80 ↔ min: flying over the water.
80 90 ↔ min: direction surf school for completion of lesson.
"... A great experience..."
Wat is een efoil?
Piet Varkevisser
Een efoil is een door een elektromotor aangedreven surfboard met ingebouwde hydrofoil, een draagvleugel. De hydrofoil zorgt voor liftkracht of opwaartse druk bij het varen.
Terwijl je snelheid opbouwt, tilt de foil het board boven het wateroppervlak waardoor het surfboard begint te vliegen.