Testimonials
Efoil les gehad van Piet. Goede duidelijke uitleg en veel lol beleefd. Een paar weken later zijn we teruggegaan en hebben een Lift Foils gekocht voor op onze sloep.
Mijn dochter en ik hebben 1,5 uur efoilles gehad op goede spullen en van een leuke instructeur. Het is ons gelukt om af en toe te vliegen en gaan het zeker nog een keer doen!
Ruim anderhalf uur E-Foil les gehad. Mooie borden en prima begeleid als ultieme beginner. Na een klein uurtje stond ik redelijk op het bord. Aanrader als je eens iets nieuws wilt proberen! En bij Gearfreak ben je dan op de juiste plek!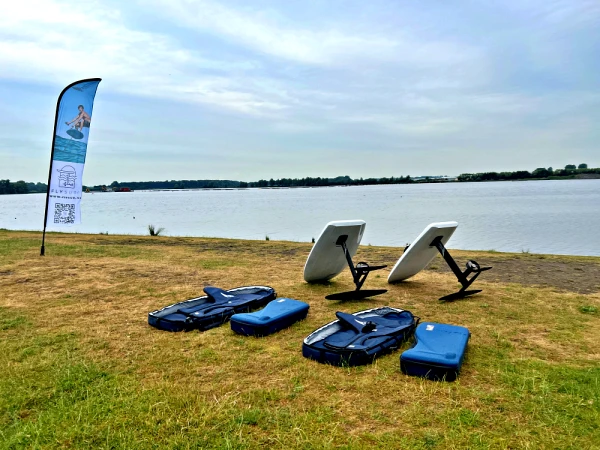 WHAT IS AN EFOIL?
An efoil is a type of surfboard that operates with an electric motor. The surfboard has a wing underwater that pushes the board to fly above the water surface. This provides a unique experience because it feels like you are gliding over the water.
The electric motor is located on the mast and runs on a battery. You can control the board's speed with a bluetooth handcontroller.
The great thing about an efoil is that you don't need high waves to surf. You can also easily transport and store the board, making it convenient to use in various locations.
LEARN EFOILING?
An efoil class is a fun and challenging experience, suitable for people of all levels. With the help of an experienced instructor, you will quickly learn how to surf an efoil and enjoy the unique sensation of surfing above the water's surface. Depending on your level and interest, you can choose to learn more advanced techniques, such as performing jumps and tricks or following a slalom course.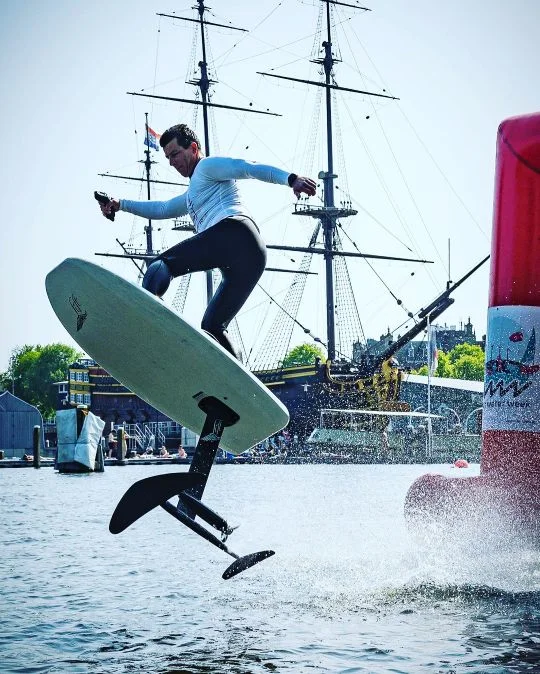 WHAT DOES AN EFOIL LESSON LOOK LIKE?
Brief instruction:

An efoil lesson begins with a brief instruction on how the board operates and how to safely control it using the remote control.

On the water:

Once you've grasped the basics, you'll head onto the water to learn how to stand on the board and maintain your balance. During the lesson, the instructor will provide you with feedback and offer tips to improve your technique.

Turning and Flying:

Once you can stand on the board and maintain stability, you'll learn how to maneuver and make turns. The instructor will show you how to gain speed and how to stop safely.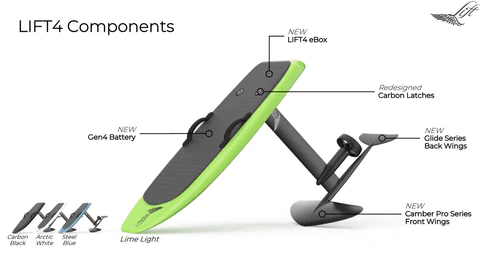 WHAT'S NEW IN EFOILING IN 2023?
Lift Foils has introduced several innovations this year. In 2023, they released the Lift4 with the following enhancements:
A new lighter battery: the Gen4 Light Battery and Gen4 Full Range Battery

Carbon fasteners with pressure regulator for the hatch

Improved and quieter motor controller

New Ebox (computer box) without an external antenna

New colors. Four standard colors and eight metallic colors, including gold

New Camber Pro front- and Glide back-wings