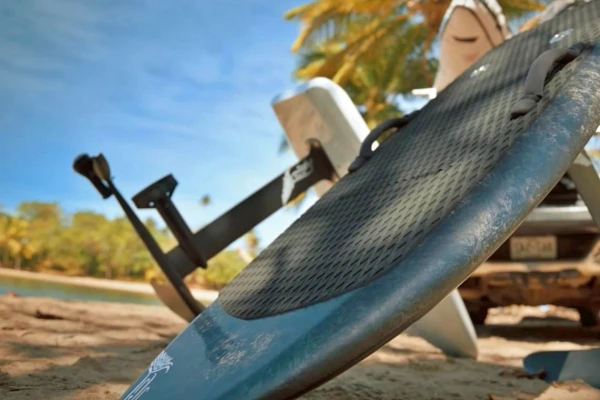 Lift3 efoil
derde generatie Lift efoil
100 min runtime

Beste op de markt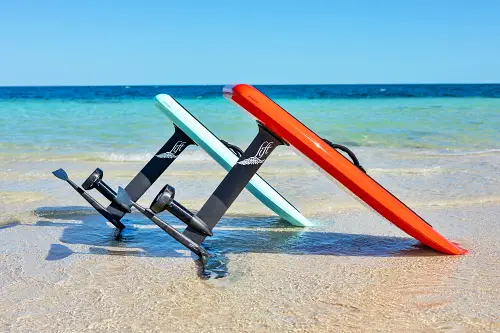 Lift3 F efoil
nieuwste fiber glass boards
60 min – 100 min runtime

Twee nieuwe kleuren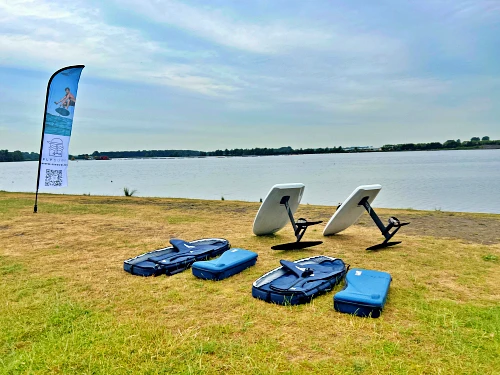 Testen
Volg les of test een board
Les op het beste materiaal

Alle materiaal inbegrepen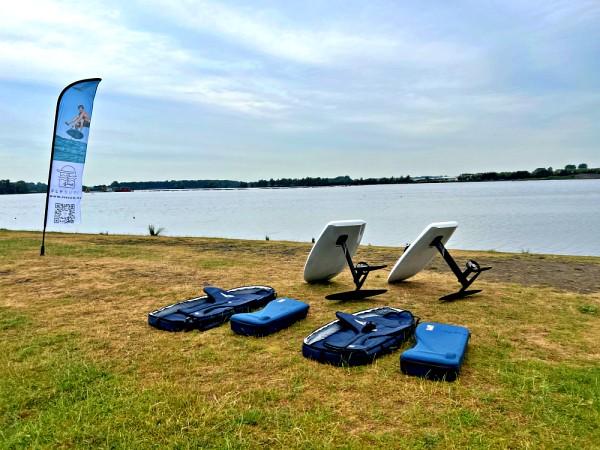 This is Fly Surf!
There is nothing like flying over the water without depending on wind and waves. We love sharing our passion for e-foiling with people who are enthusiastic about it.
We sell the best efoils and accessories on the market from Lift Foils. The inventors of e-foiling and frontrunners in the market of foiling and e-foiling.
The lessons and test rides are provided by GearFreak Surfschool Check here the different options for e-foiling.
What is an efoil?
An efoil is a surfboard powered by an electric motor. Underneath the surfboard is a mast with this motor mounted at the bottom and the hydrofoil wings.
The motor provides the acceleration after which the underwater wings, the hydrofoil, allows the board to fly above the water.
The board is controlled by a bluetooth hand controller and the battery lasts up to 100 minutes. Charging the battery takes about 2 hours.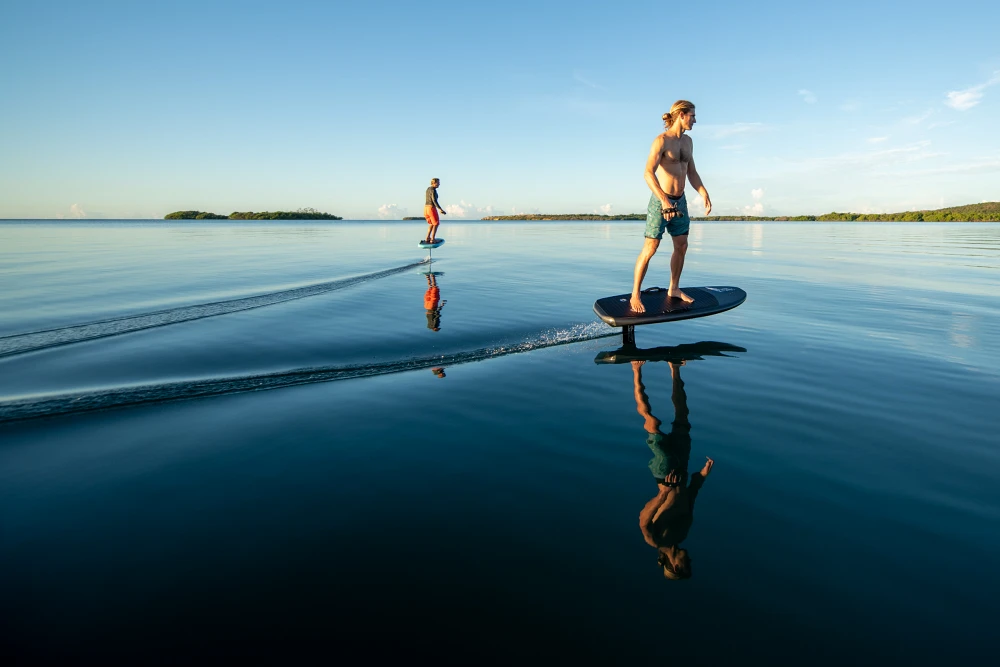 Ultimate experience
The feeling of the first seconds flying are magical. The board detaches from the water after which it becomes virtually silent and you go flying over the water.
E-foiling is easy to learn within an hour or a few hours, making it accessible to everyone.
If you have any questions feel free to send us a message or click further on the topics of interest.
Efoil locations
Fly Surf provided efoilles at several locations. Our homebase is the Valkenburgse Meer near Leiden. The other class locations are around a 20-minute drive from Leiden and 40 minutes from Amsterdam. These locations can be booked by arrangement depending on other classes that day.
Want to buy your own materials?
Have you had some lessons and would like to purchase your own equipment? Or is it time to replace your equipment?
Check out our webshop for efoils, wings, accessories, parts and more. For surf gear, you can surf to gearfreak.nl
Of course, if you have any questions you can always send us a whatsapp!